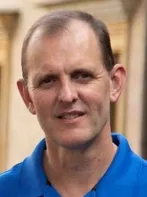 In the fall of 2021, Wayne Van der Merwe joined Perspectives as an independent contractor. He is certified as a clinical counsellor with the Canadian Counselling and Psychotherapy Association (CCPA).
Wayne helps clients find within themselves possibilities for renewed hope, courage, and strength, and the ability to both improve connections with others and to find meaning in their lives. He has worked in multicultural settings around the world and is aware of how significantly cultural differences impact relationships. Because mental well being is influenced by many factors, Wayne aims to work with clients in exploring the implications of the physical, social, and spiritual facets of their lives on their psychological well being. He works with clients to uncover the issues they wish to focus on, and to find solutions that are in keeping with who they are and the values they hold. His psychotherapeutic techniques include cognitive behaviour therapy (CBT), solution focused therapy (SFT), narrative therapy (NT), mindfulness, and other complementary approaches, as required by clients' individual needs.
To book an online session with Wayne, please contact him directly via email ([email protected]) or phone (778.400-9998).
Education
Northwest University (BTh)
Yorkville University (MACP)
Professional Certifications and Memberships
Certified Clinical Counsellor
Member of Canadian Counselling and Psychotherapy Association